General inquiry:
+971 2 6788 621
- Support:
+971 2 6788 621


Brochure- HV Testing Equipment of Time Electro & Contracting Co. W.L.L
Scope & Responsibilities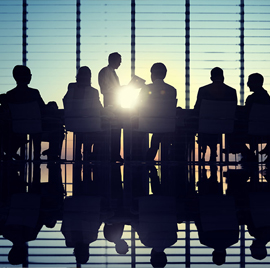 Project Management:
Project Management will be responsible for planning, supervising, coordinating and controlling all aspects of the project and ensuring that project activities are in strict conformity with the contract specifications and are as per the directions of client/consultant engineers.
Project Manager:
The Project Manager will be overall responsible for the total management of the project from commencement till completion. He will report to General Manager and will be assisted by Project/Site Engineers, Project Cost Controller, Quality/Safety Engineer, AutoCAD Draughtsmen, Storekeepers, Surveyors, Foremen and a large number of skilled and non-skilled workers including Mechanics, Electricians, Air-conditioned Technicians, Painters, Carpenters, Masons, Riggers, Fitters, Erectors, Secretaries and PRO, total strength of about 350 to effectively complete the project work.
The Project Manager's main responsibilities and functions include:
a) Strategic & project planning.
b) Preparation of project estimates.
c) Preparation of work schedules.
d) Monitoring progress of work.
e) Dealing with technical matters of project.
f) Participation in vendor selection.
g) Correspondence on project technical matters.
h) Participation in the selection/hiring of project related technical staff.
i) Attending regular meeting with client/consultant.
j) Liaison with client, contractors, consultants, suppliers, manufacturers.
k) Interaction on regular basis with General Manager and other Managers related to the project.
Project Design:
For project design, the services of a good and reputed consulting company is hired which posses requisite know how, professionally qualified and well experienced engineers and equipped with computer software designed for structural analyses and design (STAAD) and other related software.
The technical input provided by us to consultants for project design will include the following but not limited to:
a) Scope of the Project for which the design is required. This is to make the designers understand and have a fair idea about its importance in terms of its contribution to the completed project will make towards meeting the overall objective of the ever increasing demand for power generation to sustain the growth of the country.
b) All technical data related to the project:
Type of tower, angular, dead end tower, normal tower, etc.
Height, width of tower.
Load bearing details i.e. antennas, aircraft warning lights, solar panels etc.
Tension and tensile strength, size and type of conductors, insulators etc.
Project design thus prepared by consultants will be submitted to client or its appointed consultant for checking and approval.
Project Financing:
Project financing is done externally as well as internally.
External financing is managed through joint partnership or through bank's facilities, advances and over drafts etc. during the pre and post tendering period for a project.
Internal financing is mostly done to reinvest the revenue obtained from other projects or the projects under completion and utilized for the purchase of materials, hiring of manpower and equipment.
The project financial accountant is responsible for arranging the finance for the in-time completion of the project for which he and his team will perform the following:
Check suppliers' invoices.
Prepare payment vouchers.
Prepare monthly project costing i.e. cash flow, phasing out etc.
Follow up project payments.
Prepare monthly billing status.
Check labour payment from master roll.
Prepare / request all guarantees and letter of credits.
Arrange with bank for project facility, advances, overdraft etc.

Maintain and update following files:
Guarantees, Guarantee request, L/C, Bank correspondence, project planning bill, internal material transfer note.
The project Financial Accountant prepares the invoices in close coordination with Project Manager based on the quantities of work completed; he keeps continued follow up to ensure that the invoice is not struck up in different departments and smoothly cleared for payment.
The recovery of outstanding payments is also the responsibility of Project Financial Accountant and his team.
Project Execution:
Project execution team is comprised of site engineers and their related staff who are responsible for coordinating and supervising all site activities in accordance with contract specifications and as per the instructions and guidance of project manager as well as client's and their consultant's engineers.
The function and responsibilities of site engineers and their team include:
Preparation of site work programs.
Preparation of material requirements.
Make regular checks to determine the progress of work as per work plan.
Make adjustment of required quantity of labors and technicians.
Keep close coordination with project management team and other site staff.
Attend site meetings with client/consultants engineers.
Check to ensure that the material supplied at site is in conformity and meets the specification given in the relevant requisition.
Regularly check the utilization of manpower, material as per plan to ensure cost control wherever possible.
Responsible for maintaining and cost effective deployment of equipment and vehicles at site.
Coordinates and implements ISO 9001: 2000 with the company staff.
Coordinates with safety engineer for the safety of site operations and site staff.
Site engineer is also responsible for performing joint measurement and for making the invoice in coordination with Project Accountant.